We've all heard the jingling tune that comes on the radio this time of year:
"Oh, there's no place like home for the holidays
'Cause no matter how far away you roam
If you wanna to be happy in a million ways
For the holidays you can't beat home sweet home!"
For many of us, home feels different this year. A loved one is no longer around to share in the joy. A service member is across the ocean in the line of duty. An illness is bringing tension and sadness to the household.
This holiday season, it might be hard for you to be "happy in a million ways." I'd like you to know that it is okay to be sad. As Jesus said, "In the world you will have tribulation" (John 16:33). This life is not perfect, but the holiday season seems to accentuate both sides of that spectrum – making us ache for those who are not here, and envy others who seem to have everything and everyone they love around them.
Have Joy for the Holidays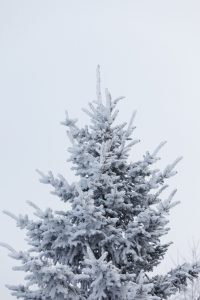 But listen to another one of Jesus's promises as we turn our hearts to remember his birth: "Now is your time of grief, but I will see you again and you will rejoice, and no one will take away your joy" (John 16:22). We can place hope in the fact that our mourning will turn to joy.
Until then, the holidays may be hard. If you're a former client and struggling, Hughes Law would like to bring a little joy to you. Simply collect a block of real wood that reminds you of a loved one from a chest, tree on the homestead, siding from your grandfather's barn, piece of deck wood, et cetera, and Hughes Law will have it created by a local artist into a beautiful pen.
For any questions about this gift or the promises you've read above, please call my office at 937-398-0520.
If you are a Christian, place your hope in the One that has overcome all tribulations and will turn your mourning into joy.